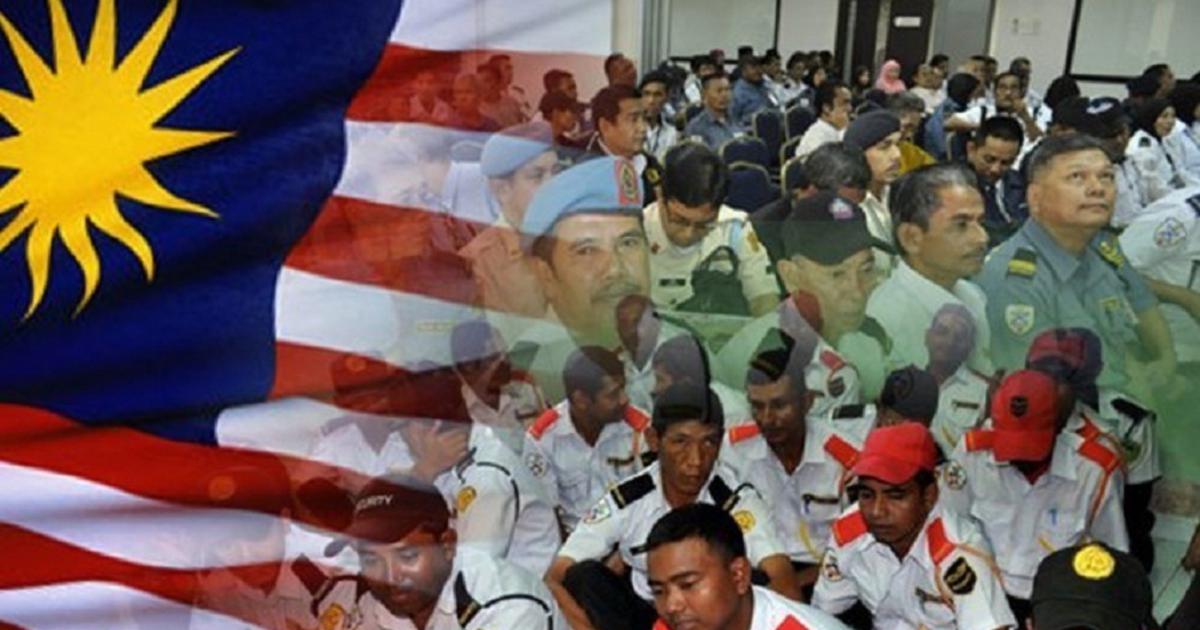 Criminal
Illegal Immigrant As Security Guard Is A No-No
over 6 years ago
kayla
This article is for general informational purposes only and is not meant to be used or construed as legal advice in any manner whatsoever. All articles have been scrutinized by a practicing lawyer to ensure accuracy.
---
Why hire foreign workers?
Typically, foreign migrants from Bangladesh, Indonesia, Nepal and Myanmar, among other countries, are brought in to Malaysia to work in low-skill jobs.


These foreign workers are scattered among several industries namely the manufacturing, construction, services, plantations and agriculture.

But why do Malaysia companies hire foreign workers instead of locals?

Early this year, Deputy Prime Minister Datuk Seri Zahid Hamidi said foreign workers are brought in because Malaysian youths refused to take up '3D' jobs - dirty, difficult and dangerous.

Zahid said Malaysian youths tend to be choosy, thus, forcing local employers to look for foreign workers.
Employing ILLEGAL Immigrants
This piece is not meant to discuss on the rights and wrongs of decisions taken by local companies to hire foreign workers to fill up vacancies in respective sectors.

The bigger issue here is the hiring of ILLEGAL immigrants as security guards in some residential and commercial building.

The Home Ministry's principal assistant secretary, Hanafee Yusof, urged security firms and owners of residential or commercial buildings to stop compromising on security of these buildings by hiring illegal immigrants as bodyguards.

Hanafee told Bernama today that such approach of hiring illegal immigrants as security guards without going through proper procedures would be to their own disadvantage.
The employers will not know the background of the guards they are hiring, like whether they (guards) have criminal records or are involved in unlawful activities such as gangsterism." - Hanafee Yusof (Bernama, July 15, 2016)


His "warning" is spot-on -- security guard is hired to protect something, particularly a building, against intruders, trespassers, theft or damage.
No background checks
How can these security firms ensure the reliability of these illegal immigrants without conducting a proper background check?
Hiring an individual, whether he/she is a local or foreign immigrant, without knowing their background, is jeopardizing the safety of residents in these buildings.

It is almost impossible for residents to ascertain if the security guards have undergone proper background check before being assigned to take on this role.
But why do these firms hire illegal immigrants as security guards? Is it because they are cheap and docile?


Government should take stern action such as blacklisting firms that hire illegal immigrants.

Drastic measures should be taken before any untoward incident happens.


Pic credit: FMT
---