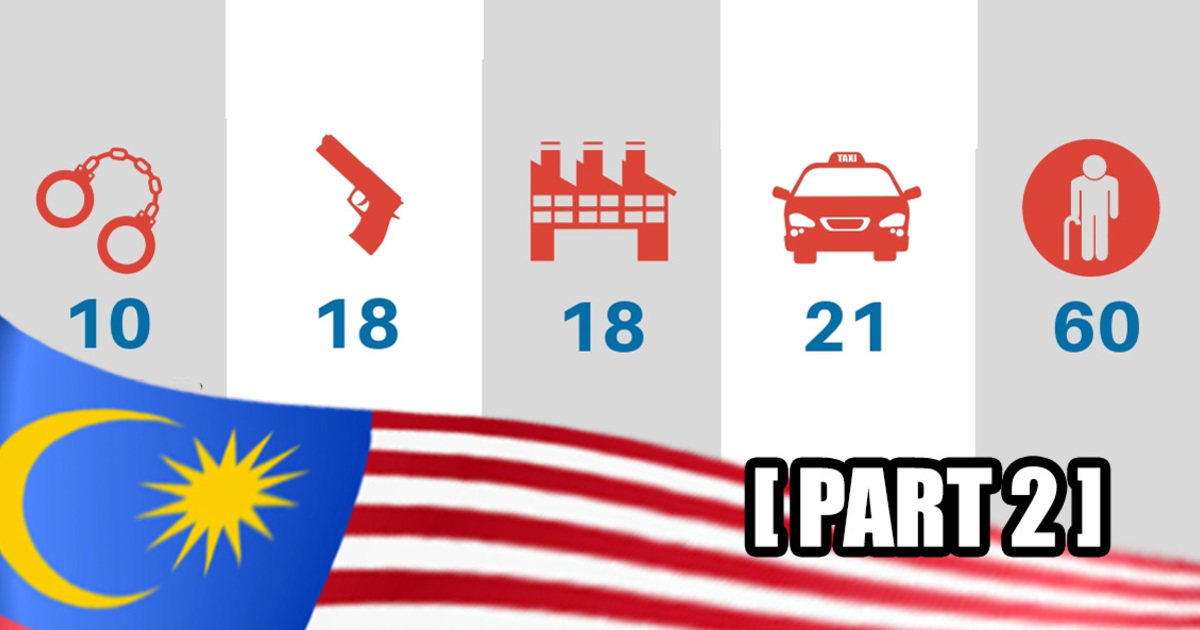 General
5 MORE minimum ages in Malaysia you probably didn't know about...
over 4 years ago
Viggnes
This article is for general informational purposes only and is not meant to be used or construed as legal advice in any manner whatsoever. All articles have been scrutinized by a practicing lawyer to ensure accuracy.
---
Growing older is mandatory, growing up is optional. We explore more legal ages to supplement our previous article on the legal ages for everything in Malaysia.
If you missed out on Part 1, click here.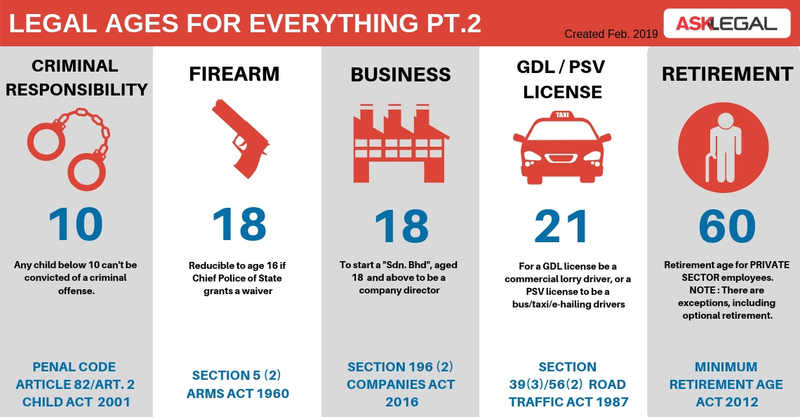 CRIMINAL RESPONSIBILITY
This basically means that a child below the age of 10 can't be convicted of murder or any other crimes. Why? The presumption of 'doli incapax' (also known as the defence of infancy) – a child is presumed too young to understand the consequences of their actions or distinguish between 'right and wrong'. In Malaysia, this age-old common law presumption is engraved in statute under Section 82 of Malaysian Penal Code and Article 2 of the Child Act 2001.
For Syariah criminal offences, Article 2 and 51 of the Syariah Criminal Offences (Federal Territories) Act 1997  indicates it will not be an offence if done before the age of puberty (baligh). However, these act may only apply to Muslim children in Federal Territories, and since Islamic laws could vary depending on the state, we can't say if the same standard applies in each state.
FIREARM
Obtaining the permit to own a gun in Malaysia is a lengthy and difficult process with stringent conditions. Under our gun laws, the minimum age to obtain the permit starts at 18. However a person above 16 (but below 18) may get one if the State Police Chief finds "exceptional circumstances" for you to need to own a gun. – Section 5(2) Arms Act 1960.
BUSINESS
If you're eager to start your own start-up as a private company (sdn. bhd.), take note that among Suruhanjaya Syarikat Malaysia's (SSM) requirements under company law include a company director aged minimum 18 years old. – Section 196(2) Companies Act 2016.
GDL / PSV LICENSE
A Goods-Driving-License (G.D.L) is a driving license for drivers of commercial vans and lorries to transport company goods. The minimum age to obtain one is 21 years old. – Section 56(2) Road Traffic Act 1987.
A Public-Services-Vehicle (P.S.V) license on the other hand, is a requirement for bus and taxi drivers to transport people. The minimum age to obtain it is also 21 years old – Section 39 (3) Road Traffic Act 1987.
Take note that starting from July 2019, ride-hailing drivers (like Grab) will require a PSV license.
RETIREMENT
​
At age 60, our birthday suits will require regular ironing (cuz of the wrinkles, get it?)
Lame jokes aside, the Minimum Retirement Age 2012 (MRA 2012) sets the retirement age at 60 years old for private sector employees. But wait don't panic, there's more to it !
This minimum retirement age of 60  just means that your employers can't terminate you before age 60 on the excuse of  retirement (even if its in your contract).Your employer may also extend the retirement age within their company, since age 60 is just the MINIMUM age and not a compulsory retirement age. And you, as an employee, can choose an optional retirement if its in your contract or a collective agreement. – Section 6 MRA 2012.
There's also a whole list of exceptions (that'll be too long to include here) under Schedule 2 of the MRA 2012 on who and what types of work this Act applies to.
If you're curious about the retirement age for government employees,  age 60 (since 2012) is actually the maximum age to work before mandatory retirement. 
By the way, did you catch Part 1?
READ MORE : Legal ages for everything in Malaysia Part 1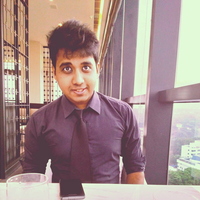 Viggnes
Like a hot cup of coffee in the morning, my writting style aims to be refreshing and stimulate bowel movement.
---