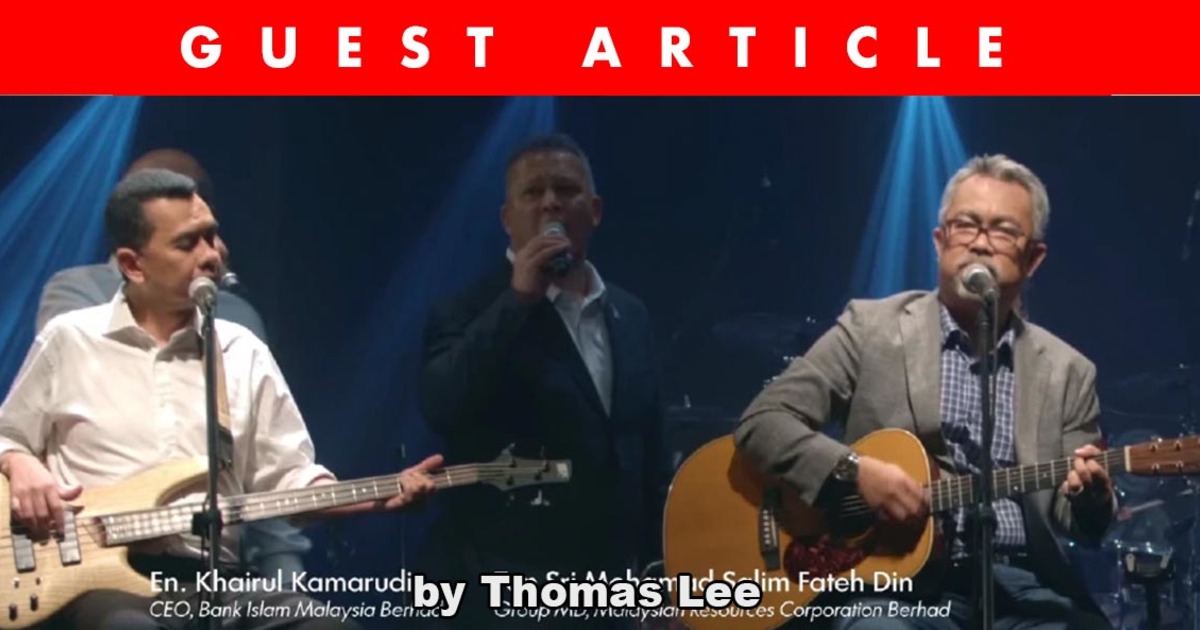 3 ways the previous Malaysian government (allegedly) controlled businesses in GE14
about 4 years ago
UiHua
This article is for general informational purposes only and is not meant to be used or construed as legal advice in any manner whatsoever. All articles have been scrutinized by a practicing lawyer to ensure accuracy.
---
THIS IS THE PERSONAL OPINION OF THE COLUMNIST. The opinions, beliefs and viewpoints expressed by the author do not necessarily reflect ASKLEGAL's position on the issue, nor should it be reflective of the regular content published by ASKLEGAL. We do not make any claims on the legal accuracy of this article as it has not been verified by a practicing lawyer.
by Thomas Lee
Just a few days after the results of GE14 were made known to the public (along with the announcement of a new party in charge) Air Asia CEO Tony Fernandes temporarily stole the media spotlight with a video on his Facebook page apologizing for "buckling under pressure" to certain demands made by the then-government.
These demands included a video thanking then-PM Najib and the BN government, painting an AirAsia plane in BN colors with the election campaign tagline "Hebatkan Negaraku", and canceling special discounted flights meant to carry overseas voters back home (though this was not followed through). 
"Within 24 hours we were summoned by the Malaysian Aviation Commission (Mavcom) and told to cancel all those flights. That put us again under tremendous pressure."  – Tony Fernandes, as quoted from his video
However, Mavcom disputed the claim and lodged a police report several days after the video was posted. At time of writing, the matter is still unresolved. While public reaction to the video was mixed, it brought to public light what some Malaysian companies – and the leaders behind them – allegedly had to do in order to safeguard their businesses. 
However, Tony Fernandes wasn't the only person who released a video pre-GE14. Back in March 2018, a music video titled "Hebat Negaraku" featuring the musical talents of Government Linked Corporation (GLC) heads were released. While it was stated that the video was about CSR initiatives for the local community by GLCs, the video was also criticized for a number of reasons, including a release date that was close to the elections and bearing a title that was very similiar to the BN campaign slogan.
1. Allegedly asked to pay more taxes than necessary
This was a claim brought up by PM Mahathir, in which he claimed that certain businesses and individuals were forced by LHDN to pay additional taxes despite having documentation proving that they've already paid the amount required. Companies who refused to do so had their businesses disrupted through raids and seizure of their account books, while individuals were blacklisted from leaving the country. 
PM Mahathir further stated that these were done as a warning to business owners against supporting the then-Opposition parties:
"Many business people and individuals who had the means to support the opposition party had visits from IRB officers. … The visits were a way of preventing them from financing opposition parties." – Tun Mahathir, as quoted by Free Malaysia Today
While it's unclear what actions can be taken if these allegations were true, a possible start can be in the Income Tax Act 1967 which can punish officials for overtaxing, overpenalizing, or defrauding a taxpayer; punishable with a fine of up to RM20,000 or up to 3 years in prison.
Section 118 of the Income Tax Act 1967 – Offences by officials (in part) :
Any person having an official function under this Act who—
(a) otherwise than in good faith, demands from any person an amount in excess of the tax or penalties due under this Act; 
...
(d) defrauds any person, embezzles any money or otherwise uses his position to deal wrongfully with the Director General or any other person...
However, the LHDN has denied the allegations and said that any taxpayer who isn't satisfied with the results of an audit or investigation can appeal to the Special Commissioners of Income Tax within 30 days.
2. Alleged legal intimidation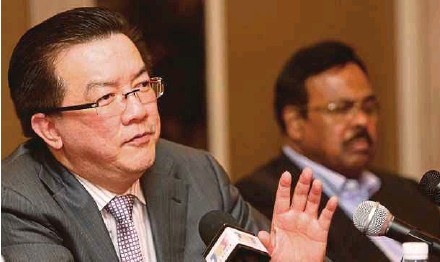 Before Tony Fernandes, another prominent Malaysian businessman caused quite a stir two weeks before GE14's election day. On April 14th 2018, Datuk Seri Stanley Thai, founder of Supermax – one of the top 4 rubber glove manufacturers in the world – issued a public apology to ex-PM Najib for his vocal support of the the Pakatan Opposition during GE13. 
"I regretted getting involved in GEl3 – I believe I had been influenced by the Opposition. Being a businessman, I should not be involved in politics under any circumstances and I truly regretted it. I am now sincerely seeking forgiveness from Datuk Seri Najib for what I had done in the last election." – Datuk Seri Stanley Thai, as quoted by The Star.
However, some then-Opposition heads believe that the apology was politically motivated, as Datuk Seri Stanley Thai was accompanied by two BN MPs during the press conference, with Selangor MB Azmin Ali calling it an "unfortunate political gimmick". It was further pointed out that after Datuk Seri Stanley Thai's vocal support of the Opposition in GE13, he was charged with insider trading by the Malaysian Securities Commission in 2014, which led to a 5-year prison term and a RM10 million fine after being convicted in November 2017 – which he is appealing against. You can read more about the insider trading case here. 
Insider trading is an offence under Section 188 of the Capital Markets and Services Act 2007, and refers to someone who trades in the share market with information that's not available to the general public (insider information). This is made clearer in the definition provided in Section 188:
188. (1) A person is an "insider" if that person―
(a) possesses information that is not generally available which on becoming generally available a reasonable person would expect it to have a material effect on the price or the value of securities; and
(b) knows or ought reasonably to know that the information is not generally available.
Regardless, many in the investment community saw the apology as a warning to businesses to not support the Pakatan parties, which was also echoed by some analysts as well: 
"Most people see this both as a reminder of the predicament of Malaysian businessmen who have to gingerly navigate their way in a highly politicised environment, as well as the manifestation of a will to survive – personally and business-wise." –  Dr Oh Ei Sun, senior adviser at ASLI Malaysia, as quoted by The Star.
However, Thai has maintained that his apology was not politically-motivated or related to the insider trading conviction. 
 
3. Alleged threats to employees and government servants
In the months leading up to GE14, the spotlight was thrown on civil servants and employees in government-linked corporations (GLC) in regards to their freedom to vote and participate in political activities, allegedly put under pressure to support the government and vote for the ruling party. 
While some forums contained discussions on companies with government contracts trying to get their staff to indirectly vote for the ruling government, Telekom Malaysia was also criticized for a April 11th circular barring its staff from participating as polling and counting agents on election day.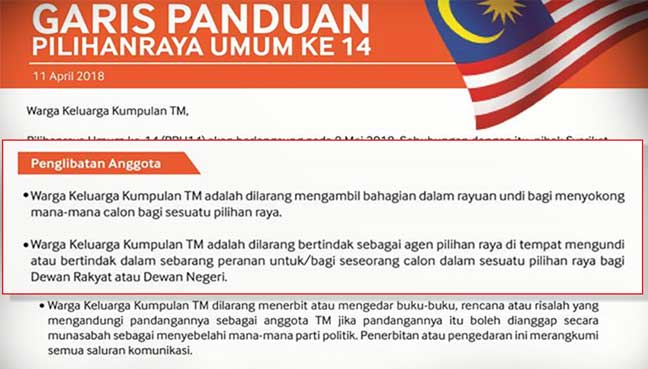 On the other hand, teachers and education ministry officers were warned that they would face disciplinary action if they joined any opposition party or criticized the government: 
"We won't allow any of our officers to join any opposition party or hold any party post. But it's okay if they were to join the government." – Education Minister Mahdzir Khalid, as quoted by Kwong Wah Daily via The Malaysian Insight. 
Civil servants were also reminded by the director-general of the Public Service Department to remain loyal to the Agong, government, and country as per Regulation 4(1) of the Public officers regulations (Conduct and Discipline) 1993, and that they should be appreciative of the existing government at the time.
However, as pointed out by some lawyers, the rights of voters and secrecy of votes are protected by law, such as Section 5 of the Election Offences Act 1954 in regards to maintenance of secrecy at elections.
Tommy Lee is a long-time follower of Asklegal and wannabe writer.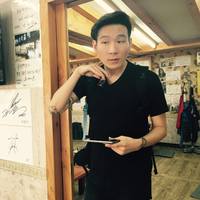 UiHua
Chief keyboardist at Asklegal. Don't ask me legal questions. Ask me about the tramp joke instead.
---