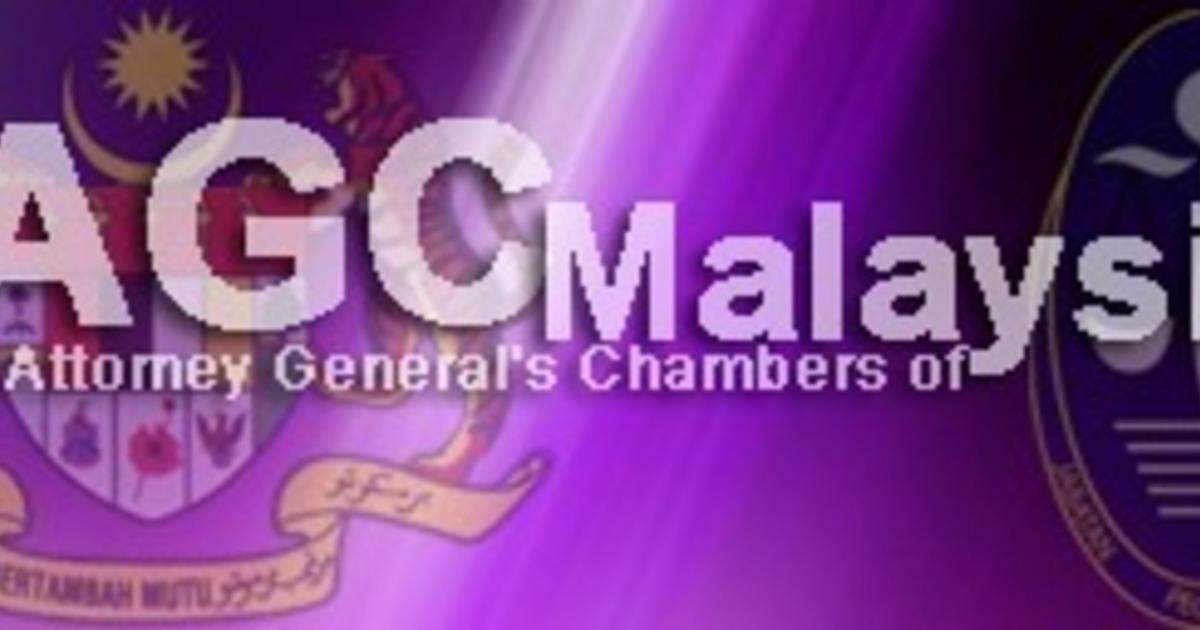 Criminal
Ex-Senior Cop: Agong was 'misled' on Pardons Board on Anwar
almost 7 years ago
jayeff
This article is for general informational purposes only and is not meant to be used or construed as legal advice in any manner whatsoever. All articles have been scrutinized by a practicing lawyer to ensure accuracy.
---
Joseph Francis

If the Prime Minister had advised the Agong "appropriately", then Attorney General Abdul Gani Patail would have been brought before a Tribunal and not removed.
KUALA LUMPUR: If the Agong had been "appropriately" advised on the matter by the Prime Minister when he had an audience with the head of state to replace Attorney General (AG) Abdul Gani Patail, he (Agong) may not have consented to the AG being removed but instead put him (AG) before a Tribunal "as what happened to former Chief Justice Salleh Abbas", said a former investigator Mat Zain Ibrahim in an email.
"If the AG, whose duty was to advise the Agong, concerning legal matters as stated in the Constitution, has no qualms in 'deceiving' him (Agong) and yet was being 'protected' by the powers that be, what are the chances for the ordinary people, not being deceived or bullied by these very same people, whom we are supposed to trust."
Mat Zain, taking his cue from statements by the Inspector General of Police Khalid Abu Bakar on jailed ex-PetroSaudi employee Xavier Andre Justo in Bangkok and on an article in the Malaysia Today blog last week, was begging to differ again with a November 4 statement by de facto Law Minister Nancy Shukri that Gani Patail "was removed due to health reasons and that the process was done legally".
Again, added Mat Zain, "she did not disclose the fact that there's an official report against Gani Patail for 'concealing material facts' from the Agong as per my report dated 19 April 2015 and that a DPP had already issued a fresh Order to Investigate (OTI) on 31 March 2015, about two weeks after the Pardons Board proceedings".
Any Act done by any person, intentionally or otherwise to challenge or undermine the privilege and status of the Agong must be handled at that very instance with the full force of the law to be applied, argued Mat Zain. "The Agong takes precedence over all other persons in the Federation, while the Permaisuri Agong comes next after the Agong. This is stated in Article 32(1) and (2) of the Federal Constitution."
Briefly, Mat Zain wants to know what happened to the police report he lodged on 19 April 2015, vide Putrajaya Presint 7 Rpt.No.3162/15, against then AG Gani Patail for allegedly "intentionally concealing material facts from the Agong during the Pardons Board for Wilayah Persekutuan Kuala Lumpur, Labuan and Putrajaya proceedings on 16 March 2015."
In this particular police report, continued Mat Zain, he outlined the relevant sequence of events and attached documentary evidence, among them the Affidavit affirmed by the Director General of Legal Affairs of the Prime Minister's Department, as well as an official reply by Shukri in answer to a parliamentary question on 25 March 2014 i.e. a year before the Pardon Board proceedings, and a couple more documents.
The police report, said Mat Zain, was reported by malaysiakini on 21 April 2015, "AG's silence could have affected Anwar's pardon", and also by the malaysianinsider the same day, "Rejection of Anwar pardon defective, Gani lied to Board says ex-senior cop".
Mat Zain went on to say that the authorities concerned and the Keeper of the Rulers' seal would have read the two media articles. "They lodged a police report against the malaysianinsider for publishing an 'erroneous' royal report on or about 30 March 2015. This resulted in several of the malaysianinsider's senior editors being detained by the police."
Had his police report contained any "erroneous" statement or statements regarding the Pardons Board's proceedings, said Mat Zain, the authorities concerned especially the Attorney General's Chambers (AGC) "would have pounced on me, without waiting a minute longer".
Picture Credit: majaps.my
---