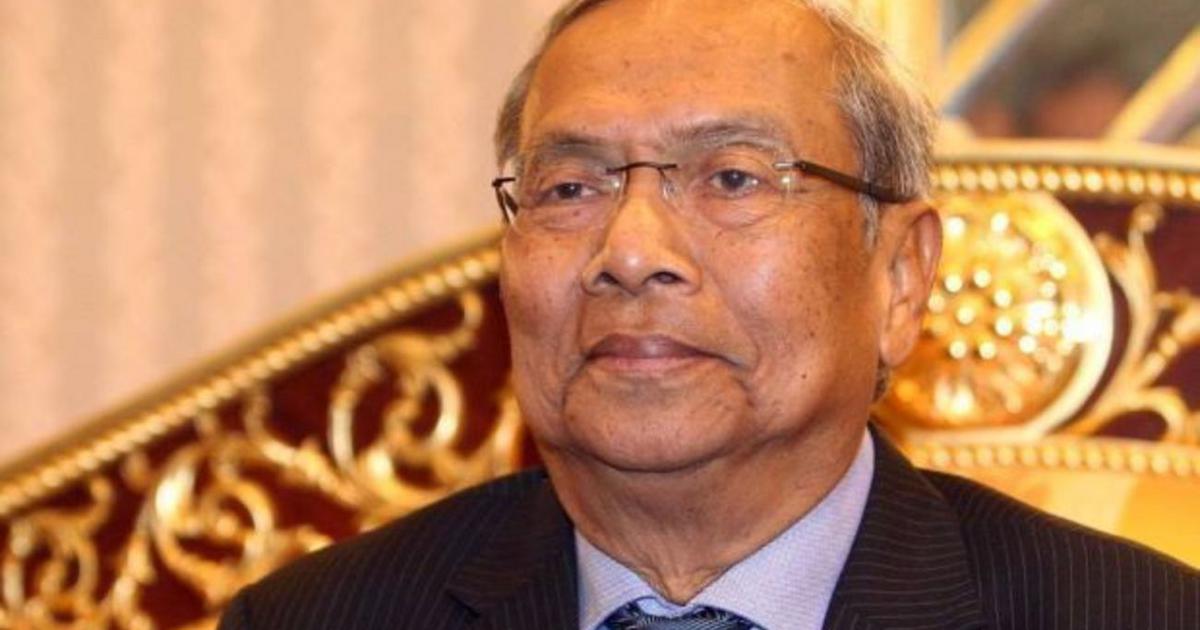 Constitution
Constitution states English remains Sarawak's official language
about 7 years ago
jayeff
This article is for general informational purposes only and is not meant to be used or construed as legal advice in any manner whatsoever. All articles have been scrutinized by a practicing lawyer to ensure accuracy.
---
Joseph Francis

The Acts of Parliament are not automatically extended in every case to Sabah and Sarawak as the State Assemblies in the two Borneo nations must also give their consent.
ANALYSIS English has always been the official language of Sarawak as provided for under Article 161(1) and (2) of the Federal Constitution and Article 2(c ) of the Malaysia Agreement 1963 (MA63). The MPs from both Sabah and Sarawak also have the right to speak in English in Parliament.
The Acts of Parliament are not automatically extended in every case to Sabah and Sarawak as the State Assemblies in the two Borneo nations must also give their consent.
Again, if the Constitution states that English is the official language of Sarawak, it's also because the National Language Act has not been extended to the state. This is surprising, or not surprising, considering that Abdul Rahman Ya'kub, later Sarawak Chief Minister and Governor, was at one time the Federal Education Minister. Abdul Rahman, now late, was the maternal uncle of current Sarawak Governor Taib Mahmud who was previously Chief Minister for 33 years, having succeeded the former who headed the state government for ten years.
Bahasa Malaysia, despite Sarawak's return to the English language under its Constitution, will continue to remain an important language for the state to communicate with its neighbours. However, Bahasa Malaysia will be unable to shed its "ethnic" tag, indeed even stigma of sorts, as long as Article 160 (Interpretation) on the definition of Malay remains in the Constitution. The Definition does not refer to ethnicity but a group of Muslims in the peninsula who use the Malay language to communicate with each other, if not with others.
The British made a serious error of judgment when they codified the term Malay to cover Muslims from various parts of Indonesia, India, China, Arabia, and the West, in the peninsula, who used Malay to communicate with each other and others. That has helped usher in a collective amnesia of sorts on the past in a bid to carve out Malay nationalism as a way forward.
If the people truly love Bahasa Malaysia, they would habitually use the language at home along with their mother tongue and English. At present, this happens among non-Malays only in Sabah, albeit a la Bahasa Sabah. That's a different story. This is somewhat like Filipino reigning in the Philippines and Bahasa Indonesia in Indonesia.
In Sarawak, they have Bahasa Melayu a la Bahasa Sarawak or Sarawak Malay, also known as Bahasa Orang Laut, which doesn't come across as Bahasa Melayu at all unlike Bahasa Sabah. Even so, not all Sarawakians know Bahasa Sarawak. This is particularly true deep in Orang Asal country.
Bahasa Malaysia, at the very pinnacle is actually English, something many people aren't aware because they are only familiar with the latter language in its original form, they are not proficient, and certainly are no masters.
In any case, Sarawak needs to focus on one language for the way forward. Still, at present, it's neither here nor there in any language. Bahasa Malaysia is virtually a dead end for Sarawak. In going forward, it's no longer about this or that language but a matter of choices. It's also important to make the right choice.
It's possible to be familiar in more than one language. However, it's not possible to be proficient in more than one language. It's impossible to master more than one language.
English opens the door to a world which many people don't know exists. Only those who have mastered the English language, or at least attained a certain level of proficiency in it, can comprehend this. Those who are merely familiar with the English language won't be able to envision, in a million years, what kind of world waits out there for anyone who's comfortable in the language.
This is where Sarawak Chief Minister Adenan Satem (see pix), like a latter day Prophet, is leading his people. He has a vision of the future which has given the people renewed hope after struggling with the Malay language in schools for over half a century and getting nowhere in the process. However, Sarawak (Sabah too) has yet to regain autonomy in education, among others, in its quest for the return of Full Autonomy.
For starters, the Sarawak Government will respond to letters in English in that language and no longer in Bahasa Malaysia. English will return to the Sarawak Assembly too, a status which it has maintained in the High Court of Borneo and at the Court of Appeal and the Federal Court for cases originating from Sabah and Sarawak. English has long returned to public universities throughout the country.
Adenan wants his people to enter the Promised Language of the English language. Bahasa Malaysia has a choice i.e. whether to come along or be left behind. After all, it's becoming more English by the day, the Malay ethnic tag notwithstanding.
Picture Credit: the Star
---