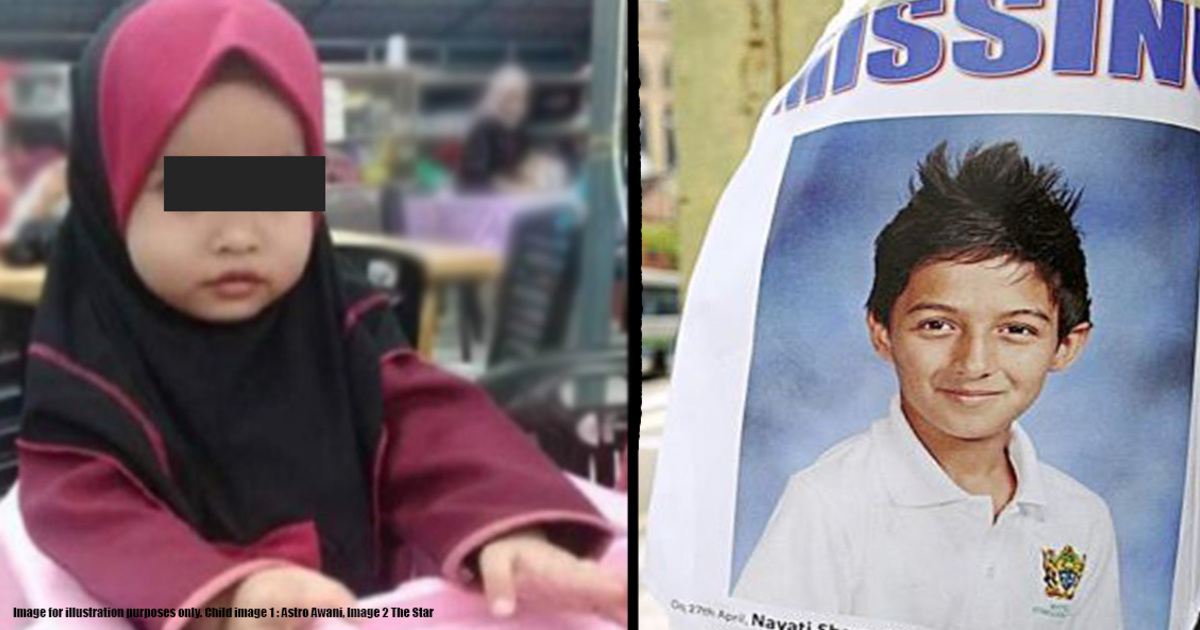 Criminal,General
4 children go missing every day in Malaysia, here's what you can do about it...
over 4 years ago
Viggnes
This article is for general informational purposes only and is not meant to be used or construed as legal advice in any manner whatsoever. All articles have been scrutinized by a practicing lawyer to ensure accuracy.
---
From 2012 to 2017, there have been 482 cases of children under 12 going missing in Malaysia, with 2017 statistics showing that an average of 4 children go missing each DAY. Although these numbers include teenagers who have run away from home, these statistics also include children who have been kidnapped for purposes of ransom, child trafficking, or sexual exploitation – with some never returning alive or even found at all.  
Missing children are generally a high priority for the authorities, so whenever a young child goes missing, you'd find that the police issuing something called a NUR alert on Facebook or the news. The NUR Alert is basically an emergency early warning system for missing children in Malaysia aged 12 and below. Just last Monday (4th March), PDRM had announced a NUR Alert for a missing 3 year old girl named Nur Aisyah Aleya Binti Abdullah. 
The NUR Alert basically comes under the National Child Protection Policy and Action Plan, which is a policy created by Malaysia in acknowledgement of the United Nations Convention for the Rights of Children (CRC).  The aim of a NUR Alert is so every child aged 12 years and below receives protection from exploitation, violence and neglect through alerts that are sent out to enforcement, media and broadcasting agencies. The police rely on tip-offs by members of the public to help find the missing child – the more people on the lookout, the better the chances of finding the child safe and sound.
Seems then that the purpose of NUR Alerts are clear – but how and when did it all start?
There's a tragic history behind it...
It stands for National Urgent Response (NUR) Alert, but it was initially named National Urgent Response Information Network (NURIN) before it was shortened. The initial name for the system points to how it started following the shocking kidnapping and murder of eight-year-old Nurin Jazlin back in 2007. The idea for such a system was first proposed by Nurin's uncle and a group of bloggers who presented a proposal in 2008 to then Women, Family and Community Development Minister Datuk Seri Shahrizat Abdul Jalil. In 2011, three years after it was first proposed, the system was finalized and begun implementation.
Our NUR Alert system is actually based of the successful "AMBER Alert" program in the United States, which similarly was named after the kidnapping and murder of 9 year old Amber Hagerman (in Arlington, Texas) back in 1996. The AMBER Alert is also an acronym for America's Missing : Broadcasting Emergency Response. 
According to Timothy Griffin, Associate Professor of Criminal Justice at the University of Nevada, the AMBER Alert system has a 20% success rate for the recovery of abducted children since it's inception in 1996.
There isn't much information on how successful our NUR alerts have been, but what is clear is that our authorities are constantly looking to improve upon it. In 2016, PDRM partnered up with Facebook to help spread NUR alerts on Facebook. Then just last month, PDRM teamed up with GRAB to rope in Grab drivers and passengers in the search for missing children.
But the latest initiative involving NUR alerts is one that involves us all...
Here's how you can be notified of a NUR Alert immediately…
On 1st March 2019, the Malaysian Communications and Multimedia Commission (MCMC) announced that NUR Alerts will also be made via Multimedia Messaging Service (MMS) to our phones and would contain the image and identity of the missing child. But, you'll first have to subscribe to this free service and it is shown how you may do so below.
Most of us have been sharing news of missing children by ourselves on social media should we come across it. While social media may be a good way to spread information quickly, the information we share could be wrong or outdated. And though we may share it with good intentions, sometimes spreading such inaccurate information can do more harm than good.  Not only is false information misleading, it can lead to a false panic as well – like this incident involving 1 Utama Shopping Center :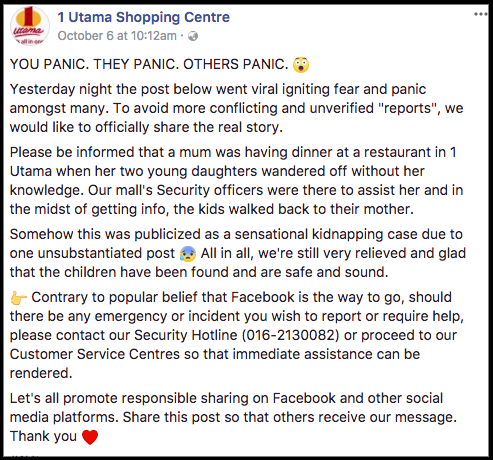 Time is also critical factor when it comes to missing children since according to the US National Center for Missing and Exploited Children (NCMEC), the first 48 hours after a child has gone missing are the most critical for any case. Perhaps the best way to go about it would be to subscribe to an official source where information is verified and updated immediately. Which is why the new MMS push-notification service for NUR Alerts by our mobile service providers would be the FASTEST and most EFFICIENT way for us to be notified when a child has gone missing.
We need to do more by keeping a lookout...
It matters to note Malaysia does have tough laws on kidnapping – anyone found guilty of kidnapping could face the death penalty or life in prison with whipping (Section 3 of the Kidnapping Act 1961). Yet deterrence alone doesn't seem to be enough since the kidnapping of young children continues to happen – which means we need to stay vigilant.
Remember the NUR Alert of Nur Aisyah Aleya we mentioned at the beginning of this article? Well just a couple of days after the alert was publicized, it was announced the search for Nur Aisyah had come to a tragic end.  According to initial investigations, a couple arrested in relation to the case confessed they had dumped the child's remains in the Gunung Raya jungle area after the child suffered a seizure while bathing.
The search for Nur Aisyah may have come to a sad conclusion, but many young children remain listed on PDRM's Official Portal for Missing Children. It goes to show that NUR Alerts are a matter of life and death. If more people were keeping a lookout, maybe we could prevent the next tragedy. You can start by urging people you know to sign up for the NUR Alerts. If you spot a familiar face or suspicious activity, you should contact the Talian NUR/ KASIH hotline at 15999 or the specific number included in every NUR Alert.
Tags:
missing children malaysia
child kidnapping malaysia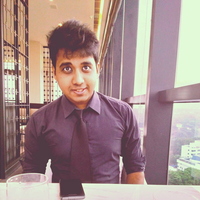 Viggnes
Like a hot cup of coffee in the morning, my writting style aims to be refreshing and stimulate bowel movement.
---