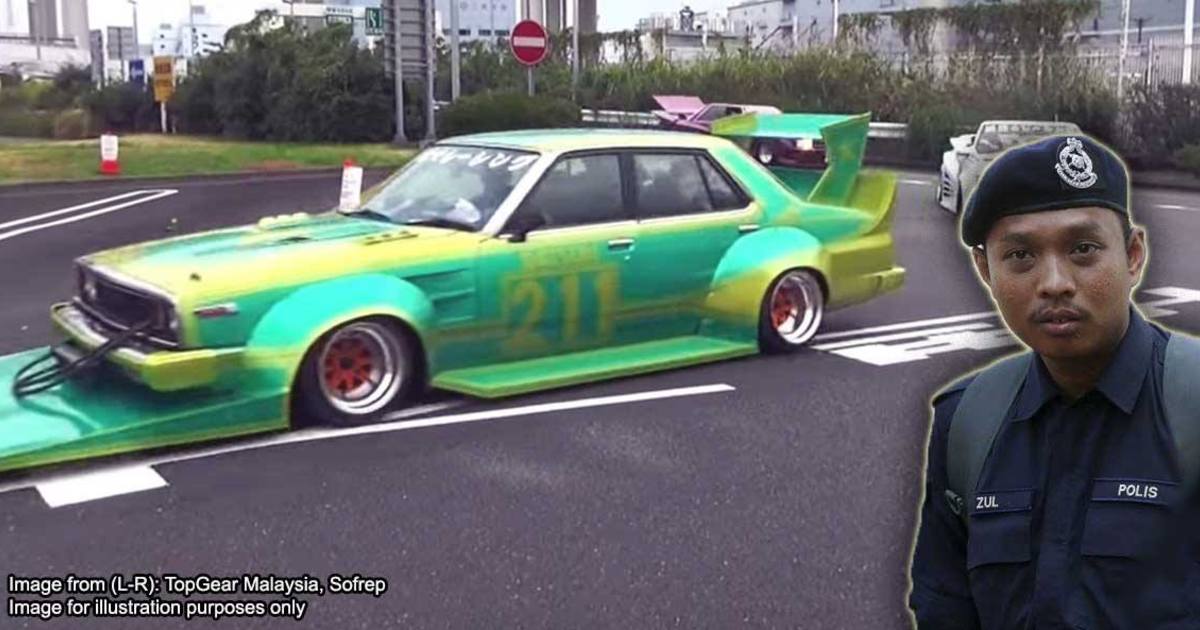 Consumer,General,Traffic
What private car modifications are illegal in Malaysia?
over 5 years ago
chiahoong lim
This article is for general informational purposes only and is not meant to be used or construed as legal advice in any manner whatsoever. All articles have been scrutinized by a practicing lawyer to ensure accuracy.
---
There's no denying that Tokyo Drift is the best movie in the Fast and Furious franchise. Modified Japanese street cars, great cinematography, excellent location, what's not to like? Now that that's out of the way, let's talk about car modifications in Malaysia. Everyone's met that guy before. You know, the guy that has super bright HID lights that blind your eyes whether they come from the front or the back. You've also seen the heavily modified cars that blast loud bassy music, the ones with the neon LED lights under them and unnecessarily tall spoilers installed. 
Right, what's the low-down on modifying private vehicles?
The modification has to be done legally
According to Section 12 of the Road Transport Act 1987, modifications made to any vehicles before or after registration must be done legally. Said vehicles may be inspected by the Director-General at any time. 
The Director General or a Director may at any time before registration of a motor vehicle require the motor vehicle to be brought to any convenient place specified by him and to be inspected and, if necessary, to be weighed and measured and after registration may at any time require a motor vehicle to be brought as aforesaid…
Modifications that are allowed and not allowed on private vehicles
There are modifications that can be performed without prior JPJ approval. However, these must be made according to the specified guidelines (guidelines will be expanded upon after this). The types of modifications are:-

1.  Spoiler, side skirt and aerofoil installation
2.  Door visor installation
3.  Front and rear bumpers; and kangaroo bar installation
4.   Installation of larger rims and tyres
5.   Sunroof/moon roof/canvas top installation
6.   Stepladder/boat/surfboard rack installation
7.   Manual to automatic transmission change
8.   Canopy/canvas installation
9.   Winch, winch bar, side step, rear bar and snorkel installation
10. Roof rack/bike carrier installation
11. Spotlight installation
Prohibited modifications to vehicles include:-

1.  Body part/body kit installation that changes the vehicle's identity
2.  Inner roll cage installation
3.  HID lights retrofitting
4.  Changes to the drive train
5.  Flashing lights installation on the vehicle's front and rear (except for turn lights and warning light)
6.  Tinted window or tinted film installation on the windshield with a transparency that is less than 70%
7.  Tinted window or tinted film installation on the rear window or side windows with a transparency that is less than 50%
An interesting thing to note here is the inner roll cage installation. Having a roll cage in your daily driver seems safer, but they can be more dangerous in normal cars, especially since race cars drivers wear a helmet on top of protective clothing. As for tinting, check out our article on the topic:
[READ MORE: What does Malaysian law say about car tinting?]
Modifications that can be done with prior approval from JPJ on private vehicles
1. Modifications to vehicles transporting the physically-challenged
2. Changes to the fuelling system
3. Engine change
4. Changes to vintage/classic status
5. Changes to vehicle structure panel (after an accident)
That being said, let's move on to the guidelines on the allowed modifications
Guidelines on allowed modifications
Here we have some examples of limitations on allowed modifications on private vehicles. We're only including the most popular ones, because the article would be insanely long otherwise. Here's the list on the JPJ site.
Spoilers are very popular among car modification enthusiasts, sometimes for good reason. 
The spoilers must not exceed 150mm beyond the outer side of the back tires, as shown in fig. 1.
If the rims and/or tires are installed, they're supposed to be fully protected by bigger mudflaps/mudguards as well.
Rim and tire modifications that increase the overall height of the vehicle are not allowed
Bumpers and kangaroo bars
Any installation or modification on bumpers or kangaroo bars, in front or at the back of the vehicle, must not exceed 50% of the wheelbase.
They must also not cover any lights of the vehicle (for example: the headlights), and cannot have protrusions exceeding 100 mm in length (no puncturing other vehicles like in Speed Racer)
Kangaroo bars must not exceed 150mm beyond the total width of their vehicle
This one's quoted quite a bit by many people as the one modification that boils their blood, as shown in the intro. What are HID headlamps exactly?
HID stands for "High Intensity Discharged", and they use Xenon gas instead of the traditional filaments. Retrofitting HID lights are generally prohibited unless it's changes made to the entire lighting system that is certified safe for use by authorities such as SIRIM. 
Rule 96(2)(i) of the Motor Vehicle Rules (Construction and Use) was updated on 19 November 2007 to adhere to the guidelines of UNECE (United Nations Economic Commission for Europe).
...when HID are installed, the installation, specification and wiring must adhere to the guidelines of UNECE 48, UNECE 98 and UNECE 99…
Owners of vehicles with retrofitted HID lights can be liable under Rule 94:
...the condition of any vehicles that are used on the road, and all the parts and accessories, must not cause or pose danger at all times to those who are in vehicles or on the road…
If found guilty of the offence, the punishment is a fine of up to RM 2000 or imprisonment for up to 6 months under section 119 of the Road Transport Act 1987.
Legal modifications are fine, just don't go too far
There's regulations on number plates and engine changes too, Both of these have their own requirements which are not included in this article because they're comparatively rarer than the modifications discussed above. The examples in this article and the list on the website might not be exhaustive, and while the the JPJ website is very informative, you can contact them via their various email addresses and phone numbers if something you wanna know about vehicle modifications isn't there. 
Last but not least, the author maintains his stance that Tokyo Drift is the best movie in the Fast and Furious franchise. Anything after is not considered (by him) to be canon. Thank you.
---