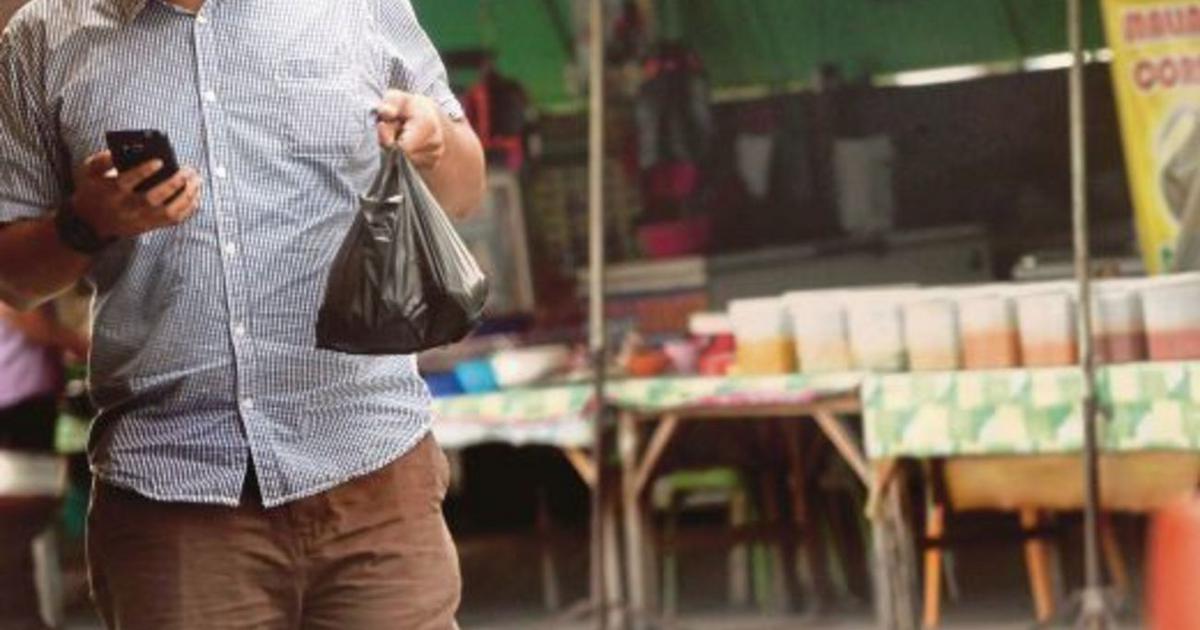 Consumer
Can the government order Muslim restaurants in Malaysia to close during fasting time?
about 5 years ago
amsharaziz
This article is for general informational purposes only and is not meant to be used or construed as legal advice in any manner whatsoever. All articles have been scrutinized by a practicing lawyer to ensure accuracy.
---
Ramadan is the ninth month in Islamic Calendar in which Muslims worldwide will fast. Fasting is where Muslims prevent themselves from eating starting from dawn until sunset. The act of eating before dawn is referred as Suhoor or Sahur and the act of eating during breaking fast at sunset is referred as Iftar or commonly mentioned in Malaysia as buka puasa.
While it's pretty common knowledge that Muslims may find themselves in trouble with the religious authorities if they were caught eating during fasting hours, some confusion has been caused by rulings in several states barring Muslim restaurants from operating before 3pm, the most recent of which by Terengganu state exco for Communications, Multimedia and Special Functions Ghazali Taib who stated that Muslim restaurants can only operate after 3 pm during ramadan.
It should be clarified that this ruling does not apply to non-Muslim businesses, and that this isn't a new issue as similar announcements have been made in the past, for example in Kedah in 2016.
While some might wonder if the government actually has the authority to do this, it should be clarified that...



It's up to the STATE government, not the federal government
First of all, we need to understand that the Syariah law differs from state to state. This means each state has their own enforcement agency and a different set of law and regulations. So in this article, "government" here means state government and not the federal government.
If you are wondering how this comes to be you can refer to Article 74 of the Federal Constitution (in part):
(2) Without prejudice to any power to make laws conferred on it by any other Article, the Legislature of a State may make laws with respect to any of the matters enumerated in the State List (that is to say, the Second List set out in the Ninth Schedule) or the Concurrent List.
This brings us to the question at hand, can the state government do this?

Let's first examine Terengganu. The law that was cited by Terengganu is Section 19 of Syariah Criminal Offences(Takzir) (Terengganu) 2001:
Section 19. Disrespect for Ramadhan.
Any person who during the hours of fasting in the month of Ramadhan-

(a) sells to any Muslim any food, drink, cigarette or other form of tobacco for immediate consumption during such hours; or
(b) openly or in a public place is found to be eating, drinking or smoking,
shall be guilty of an offence and shall on conviction be liable to a fine not exceeding one thousand ringgit or to imprisonment for a term not exceeding six months or to both. and for a second or subsequent offence to a fine not exceeding two thousand ringgit or to imprisonment for a term not exceeding one year or to both.

To explain this, let's break the two subsections above (a & b) and look at them individually:
Subsection (b): Affects muslims who openly eat, drink or smoke in public during the fasting period. There are instances where the state authorities have nabbed people for not following this subsection of the law.

Subsection (a): This affects people who sells to any muslims food, drinks, cigarette or other forms of tobacco during such hour. The word "such hour" here is according to the state authority. If you notice from above, the Terengganu state government set the time as 3 pm.
So can the state government do this as accordance to the law? Yes they can. All other states have similar provisions like Terengganu. For example, Selangor.

However, it can get pretty confusing...
Not how most people would 'tapau' their food. Photo by Muhammad Hatim Ab Manan via NST.
To make things clear, there is no specific mention in the law in regards to when restaurants can open and start operating. This was further clarified by Jakim:
"Basically, this Act did not mention whether the food stall or restaurant must start their operation after 3pm during Ramadan. The main point is they cannot sell to any Muslim at any time if it is for immediate consumption during fasting hours.

"

-

Jakim corporate communications officer

, as quoted by The Malay Mail Online.
And although the laws are set by state, the enforcement of these laws are done by the Local Authorities or Pihak Berkuasa Tempatan (PBT) within each state.
"Actually that is not under Jakim or state Islamic authorities, that one is under PBT." - Jakim corporate communications officer, as quoted by The Malay Mail Online.
However, this presents a confusing scenario for Muslim restaurant owners as the President of the Muslim Restaurant Owners Association Malaysia told the Malay Mail Online that around 3,000 muslim restaurants nationwide are "still confused" in regards to any "proper guidelines" for them to comply.
Whom can I call for assistance?
Since it is up to state jurisdiction, you may sometimes be confused to see why in some states restaurants open at a much earlier time and in some, much later. Luckily organizations such as Persatuan Pengusaha Restoran Muslim Malaysia (PRESMA) can be reached for help. You can call them at +60 3 40448786 or email them at presma94@yahoo.com. You can also check with your Local Authority for further information and clarification.
---