Corporate
It's SRCI And Not 1MDB
over 2 years ago
---
(Image credit: Rakyat Post)
I BELIEVED many rakyat were confused and angry at the statement by the Attorney General Chamber (AGC) rejecting Bank Negara?s recommendations for action against 1Malaysia Development Berhad (1MDB) ?after finding no wrongdoing?.
My understanding is, the AGC was referring to a wrongdoing specific to Bank Negara?s complaints but its statement gave the impression that the investigations against 1MDB had been completed and no wrongdoing was established.

Also the statement was issued in the name of the AGC and not the Attorney General, (Tan Sri) Mohamed Apandi Ali, himself.
Give Mohamed Apandi benefit of the doubt
I would not speculate that the statement was in response to the instruction (titah) by the Malay Rulers on Oct 6, urging the government "to complete investigations relating to 1MDB as soon as possible and take appropriate stern action against those found to be implicated".
Indeed the ACG?s statement had confused the people forcing it to issue a follow-up statement on Oct 8 stating ?that the special task force formed to investigate 1MDB has never been dissolved or disbanded.? (Read here)
Mohamed Apandi may be new in the job but I believe he knows what the Malay Rulers know about the scandal engulfing 1MDB that implicates the Prime Minister, (Datuk Seri Mappadulung Daeng Matti­mung Karaeng Sanrobone) Mohd Najib Abdul Razak.
We should give him the benefit of the doubt that despite coming through from the Umno background, he would act without fear and favour to uphold the rule of law and justice.
It would be delusional for a public servant as import as Mohamed Apandi to assume that the Malay Rulers are uninformed about the development surrounding 1MDB and the alleged complicity of the Prime Minister.
It would be an insult to the Rulers to think they issued a baseless statement just before the formal sitting of the Rulers Council on Oct 7.
Criminal Action
As for the reported criminal action against the Prime Minister, the general understanding is it concerns not 1MDB but another Finance Ministry company called SRC International Sdn Bhd (SCRI).
According to media reports, Mohd Najib and another person linked to SCRI were supposed to have been charged last July with misusing the company?s money amounting to RM42 million but did not take place when then Attorney General, (Tan Sri) Abdul Gani Patail, was removed supposedly hours before the case was brought to court. His term was prematurely terminated on July 28 on ground of poor health.
SCRI is a wholly-owned company of the Ministry of Finance of which Mohd Najib is the minister. It started life as a subsidiary of 1MDB but was placed directly under the Finance Ministry in February 2012.
It had taken a government-backed loan of RM4-billion from the civil service pension fund, the Kumpulan Wang Amanah Pencen (KWAP).
The alleged corruption case has nothing to do with the 1MDB RM42-billion debt or the RM2.6-billion ?donation? that went into Mohd Najib?s personal accounts at AmBank ? at least not yet.
A Global Investigation
The investigations into 1MDB affairs and the Prime Minister?s RM2.6-billion personal accounts are ongoing in Malaysia and in several sovereign jurisdictions like Singapore, Hong Kong, the United Kingdom, the USA and Switzerland.
As such, even if the investigations in Malaysia were to be deliberately stalled or terminated, and the recommendations by the various investigating agencies were rejected, the investigations abroad are likely to continue.
Any about turn by Malaysia authorities might even strengthen the resolve of foreign investigators to uncover 1MDB?s money trails and their links to the Prime Minister and his associates.
Already several overseas bank accounts belonging to or associating with 1MDB have been frozen. To unfreeze these accounts, 1MDB and parties linked to it have to prove to that their money is clean.
Then there is the issue of the people wanted by the Malaysian Anti-Corruption Commission (MACC) who had absconded from the country. To a layperson, these people have something grave to hide that they are willing to behave like fugitives and hiding in foreign lands.
Lawyer Nik Faisal "wanted" by MACC
If they have nothing to hide or if they are afraid of being charged, they should cooperate with the MACC and ask to become prosecution?s witnesses. But if they keep hiding and refusing to meet MACC, the impression will be created that they are hiding something or that they are guilty.
Jho Low: 1MDB's dealmaker
Three persons that MACC is interested to speak to are 1MDB?s dealmaker, Jho Low, lawyer Nik Faisal Ariff Kamil bin Nik Othman Ariff Kamil and civil service retiree, (Datuk) Suboh Mohd Yassin. The latter two are said to be hiding in Indonesia.
Suboh believes to be in Indonesia
Hopefully the AG and his charges would take the royal decree seriously or risk being accused of committing an act of "derhaka" (disloyalty).
(Article credit: http://kadirjasin.blogspot.my/)
This article is for informational purposes only and should not be taken as legal advice. Every situation is unique and dependent on the facts (ie, the circumstances surrounding your individual case) so we recommend that you consult a lawyer before considering any further action. All articles have been scrutinized by a practicing lawyer to ensure accuracy.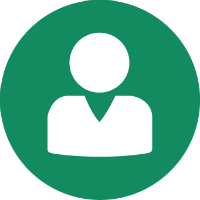 ---